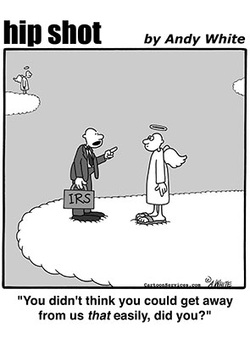 ---
Welcome to CartoonServices.com, the home of Andy White's single-panel gag cartoon, HipShot!

HipShot is a weekly cartoon that features family-friendly humor. If you're the editor of a weekly newspaper or other publication, this is where you can purchase the rights to use HipShot! The full-size cartoon jpeg file is emailed to you once per week. You resize it, if necessary, to fit your desired space. The cost is five dollars each for one-time, non-exclusive rights, billed monthly.

Contact CartoonServices.com today! Get started right away with this week's cartoon!